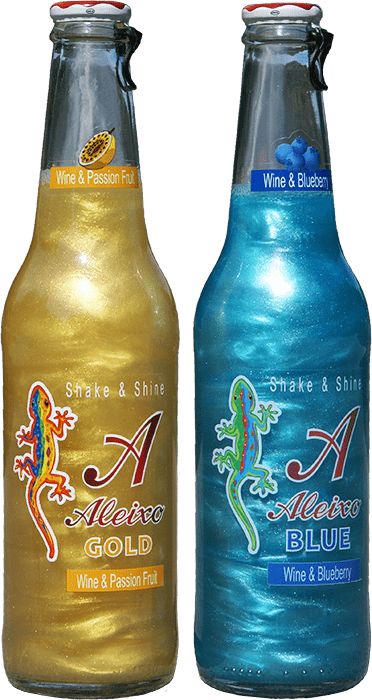 Shake & Shine
Aleixo Blue & Aleixo Gold are two wonderfully fresh, unsweetened wine-cocktails. Enjoy well chilled, straight from the bottle or poured into a large glass with ice.
Shake the bottle and it will magically shine. Aleixo Blue & Aleixo Gold are sugar-free. A refreshing and super cool product that spreads a little extra glamour to the party!
Comes in two flavors:
Aleixo Gold - wine/passion fruit
Aleixo Blue - wine/blueberry
Aleixo is produced by the Portuguese winemaker Real Cave do Cedro who has produced wines since 1951 and are managed by the Aleixo family since its foundation.
Sugar free - 5,5% - 33 cl - Shake & Shine
Gluten free | Vegan friendly
| Contain sulphites |
Origin Portugal
Enjoy cold and please drink responsibly